EMAIL MARKETING VIA DIRECT MAILS
DIRECT MARKETING VIA EMAIL ADVERTISING
A personalized advertising or direct mail targeted at an appropriate audience can bring more success than a meticulously designed banner, since eye-catching graphics, short and informative texts and not least correctly placed calls to action increase one's interest towards a product.
EMAIL MARKETING ON THE RUSSIAN INTERNET
Even though Russia is famous for its enhanced spam volumes, there are hardly any Internet user who doesn't use any emails for personal communication. Email marketing remains an important online marketing channel in Russia.
If you want to establish a newsletter mailing list or to use direct emailing for advertising, we can start a mailing campaign for up to 3 mln email addresses in Russia. All email addresses were confirmed in a double opt-in procedure. It brings the following advantage: Many subscribers have agreed to receive standalone advertising emails.
OUR SERVICES IN EMAIL MARKETING
Targeting according to geographical and demographic criteria
If desired, clustering according to income, education, marital status etc.
Qualification of email addresses before distribution according to their activity in the previous quarter
Distribution via secure and authenticated servers in Russia (whitelist)
Tests and optimization: targeting and subject line tests
Cost per click (CPC) for more security
Reminder mailing to the previously unavailable recipients
DON'T YOU HAVE A DRAFT FOR YOUR DIRECT EMAILS YET?
We'll take care of the HTML creation for you if you wish! As we possess long-term experience in email marketing, we pay much attention to correct placement of content and visual eye-catchers in mailings. Our texts are short and informative, with clear calls to action and creative descriptions of your offer.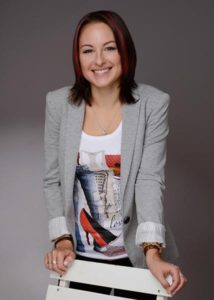 Business Economist Natalia Wittke
CEO
ONMARUS
Do you have further questions about email marketing?
My team and I are open for your questions on the phone or by email and we are always at your disposal if you need professional advice.  Our initial consultancy is absolutely free of charge. We are happy to help you with words and deeds.
Send us an email or call us under: +49 (0)40 317 024 90.
SEARCH ENGINE MARKETING

SEM on Yandex and Google.ru, product marketing via feeds, retargeting, call tracking, look-a-like campaigns and conversion optimization – we support you in all aspects and bring you to the top!
DISPLAY ADVERTISING
Our long-standing clients are impressed with our services such as display and banner advertising, video and pre-roll ads, social targeting ads and dynamic retargeting. When can we convince you?
SOCIAL MEDIA
We offer you social media marketing and social media management Russian platforms vK.com, Odnoklassniki.ru, MoyMir, Facebook Russia, Twitter und Instagram.
MOBILE ADVERTISING
We offer you mobile web and in-app advertising on the largest platforms iOS and Android. WiFi/ mobile web and other types of targeting are also possible.