DISPLAY ADVERTISING IN RUSSIA
Banner and Social Media Advertising
ADVERTISING TYPES IN DISPLAY ADVERTISING IN RUSSIA
In Germany as well as in Russia there are different types of display advertising. Classic banner advertising usually comprises static or dynamic advertising banners in GIF, JPG or flash formats which could be placed on chosen publisher websites by means of direct booking.
Due to ongoing development of new technologies new types of advertising were added to the existing formats of display advertising in Russia:
Banner advertising on RTB (real time bidding) und RTA (Real time advertising) networks
Video und pre-roll ads on video channels (z.B. Youtube)
Social media advertising – ads on vK.com, OK.ru, Facebook
Teaser advertising on teaser networks
Mobile advertising – ads on mobile websites and in-app ads
OUR SERVICES IN DISPLAY ADVERTISING
Along with display advertising for image purposes we also offer performance display advertising (PDA). The goal is to achieve a certain action such as registration, game level, sale etc. through banner ads. The whole procedure looks as follows:
Definition of advertising objectives for a campaign in Russia (KPIs)
Media planning in accordance with an advertising budget and KPIs
Selection of appropriate advertising networks (SMA, RTB, RTA) and/or
Direct booking thanks to partnerships in Russia
Establishment of conversion tracking
Configuration according to targeting
Conception of an advertising banner for better conversions
Ongoing control and optimization of advertising activities
Reporting
TECHNICAL POSSIBILITIES OF DISPLAY ADVERTISING
There are several possibilities which can be used to increase the efficiency of display advertising:
Geographical targeting: advertising materials appear in desired regions, precise targeting for a certain urban district is possible in many cases
Targeting, or group segmentation of users according to interests, sex, age, income, educational level etc.
Look-a-like: customers with similar behaviour are identified on a network after the analysis of the current customer structure
Remarketing & Retargeting: ads for former visitors of a website
Video ads: advertisements in videos und video ads on video networks
Mobile ads and in-app ads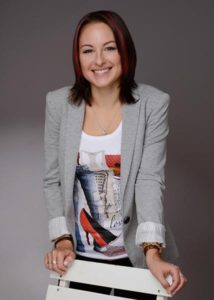 Business Economist Natalia Wittke
CEO
ONMARUS
Do you have further questions about display advertising?
My team and I are open for your questions on the phone or by email and we are always at your disposal if you need professional advice.  Our initial consultancy is absolutely free of charge. We are happy to help you with words and deeds.
Send us an email or call us under: +49 (0)40 317 024 90
SEARCH ENGINE MARKETING
SEM on Yandex and Google.ru, product marketing via feeds, retargeting, call tracking, look-a-like campaigns and conversion optimization – we support you in all aspects and bring you to the top!
DISPLAY ADVERTISING
Our long-standing clients are impressed with our services such as display and banner advertising, video and pre-roll ads, social targeting ads and dynamic retargeting. When can we convince you?
MOBILE ADVERTISING
We offer you mobile web and in-app advertising on the largest platforms iOS and Android. WiFi/ mobile web and other types of targeting are also possible.
SOCIAL MEDIA
We offer you social media marketing and social media management Russian platforms vK.com, Odnoklassniki.ru, MoyMir, Facebook Russia, Twitter und Instagram.